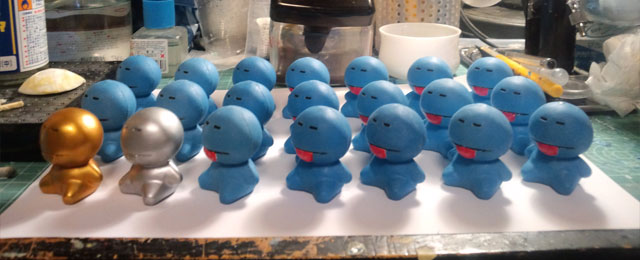 Well, it's the final day. I am going to get on the stage of indie game booth twice today.
My 1st talk is scheduled at 10:50. I will appear on "Commentary by the Scene's Finest: Edition 4" for introducing LA-MULANA. That would be a very short time.
My 2nd talk is scheduled at 16:10. I will appear on "Indie Game Talk Live".
Surprisingly, Mr. Inafune appears on it, too.
At the night, the start-up party of INDIE STREAM will be held in the head-office building of SCEJ. This event was planed by Naramura and Mr. Agarie who is making TENGAMI from NYAMAM. We have big news only for that party.
We didn't inform much this time for the people who come to visit our booth in TGS.
We will immediately summarize and release a report on NIGORO's blog right after TGS.
Some more information about LA-MULANA2 will be also gradually released.
We enjoyed getting your opinions and seeing your comments on LA-MULANA's blog.
Let's share those pleasures again.