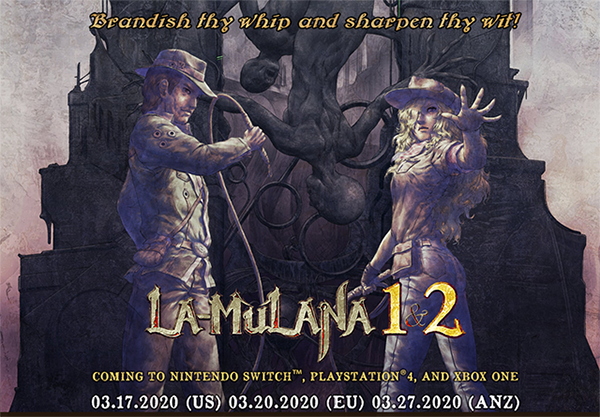 Today, we have released Switch, PS4, Xbox One version's LA-MULANA 1 & 2 for US.
It's coming to Europe in 3 days and also coming to Australia and New Zealand next week.
Thank you for waiting such a long time and thank you for supporting us!
Get your copy digitally at each online store, or get your physical copy at NIS America online shop, Amazon or Best Buy.
The Hidden Treasures Edition includes Art Book, Soundtrack and so on!
More details on NIS America website.
https://nisamerica.com/la-mulana-1-2/