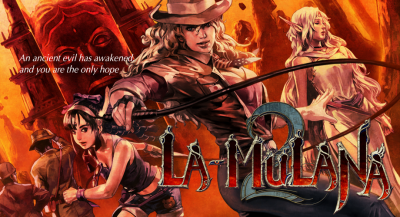 At today's Playism media conference, it was announced that physical release of LA-MULANA 2 for Nintendo Switch and PlayStation® 4 will be released in Japan.
As the premium for the first release, the original sound track disk will be included!
We have a plan to release the physical release for outside of Japan, too. Please wait for further detail since we are still working on it.
You might think "Why is NIGORO in KONAMI booth?"
Because KONAMI is going to distribute LA-MULANA 2 physical release.
We are so excited about it and that must be a good news for everyone wants to play LA-MULANA 2 on consoles!