About
Mulbruk, self claimed heroine and Ancient has been sleeping for 3000 years within the ruins of LA-MULANA.
She's fighting for the title of Heroine of La-Mulana!

Other Games
How to Play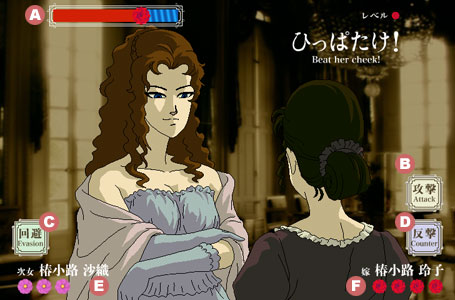 A: Time Bar
B: Attack Button
C: Evade Button
D: Counter Button
E: Enemy Health
F: Player Health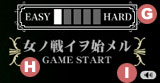 G: Change Difficulty
H: Start Button
I : Sound Off Button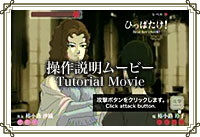 Click the Start button on the title screen to start the game and view the opening cutscene. At the end of this scene, the game will begin. You can adjust the difficulty settings before you click the Start button. There are five levels of ascending difficulty.

| | |
| --- | --- |
| [SWF]http://nigoro.jp/en/wp-content/uploads/2011/11/how11.swf,280,120[/SWF] | Once the battle begins, the time bar will begin to move. If the time bar is blue, it is your turn to attack. Click the Attack button, then bring the cursor to your enemy's face in a slapping motion. Striking her cheek will result in a successful slap. If your slap is too slow or too far off target, the enemy will dodge, and you may open yourself up for a counterattack. |
If the time bar is red, it's the enemy's turn to attack. Click the Evade button and move the cursor near Reiko's back in a dodging motion. If you are successful, you will evade the enemy's attack and the Counter button will appear. You can click this button to counterattack, but if you miss, the enemy will strike you.

Whittle your enemy's health down to zero to clear the stage. If your health hits zero, the game is over.

[SWF]http://nigoro.jp/en/wp-content/uploads/2011/11/how21.swf,280,120[/SWF]
HINT

During your attack, if you aim for a specific spot, you can achieve a Critical Slap for extra damage. Critical spots vary depending on the enemy.