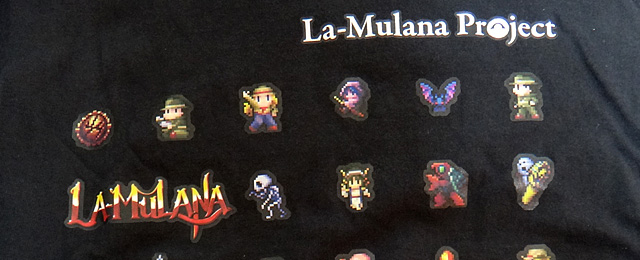 After TGS, I said I would not open new information about LA-MULANA2 for a while, but I show you our stuff exhibited at our booth.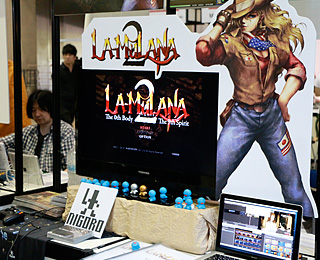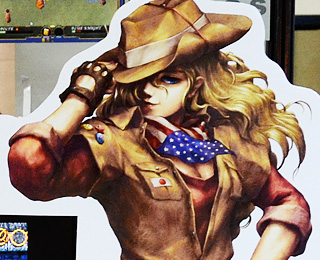 Our booth was like this. We made a panel of the heroine of new project.
I wondered how visitors would react to the alteration that the heroine replaced the hero, though. That illustration was highly appreciated.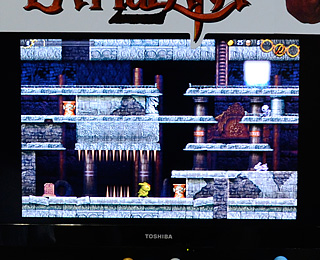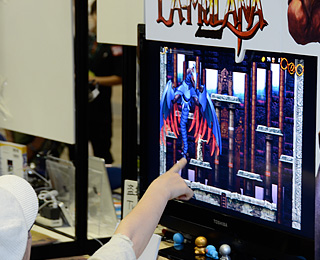 We have not decided the system of the new game yet, but we wanted visitors to see a new ruin. So, we prepared a test version for visitors that was modified the system of LA-MULANA.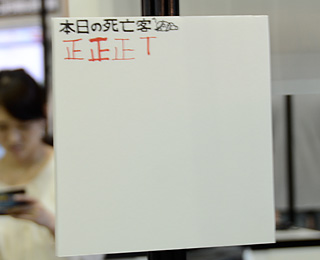 We counted how many people died.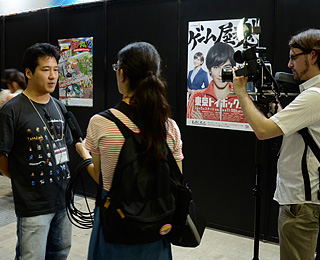 We got some interviews.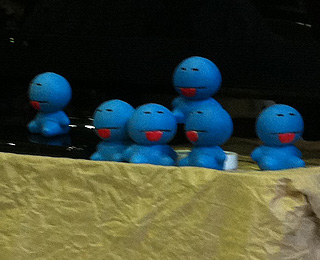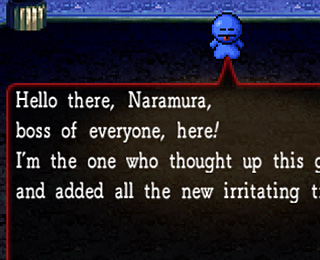 Few visitors from overseas seemed to know this figure is my avatar.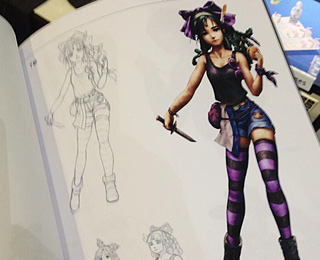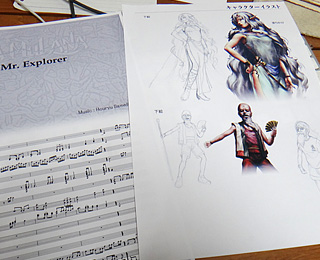 We prepared scores and art books of LA-MULANA like these.
There were some characters' illustrations of LA-MULANA2 in the art books, but just a few people tweeted photos of them.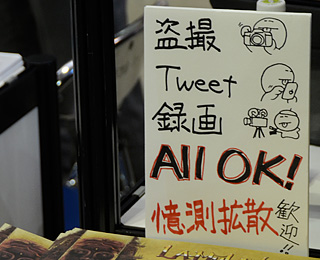 We let visitors take photos of them freely, though.