While we are still busy working on La-Mulana 2, thanks to Playism's help, Mac OSX / Linux version's LA-MULANA has been updated.
LA-MULANA on Steam will be updated automatically, and if you bought DRM free version from Playism, you can download it anytime at their website.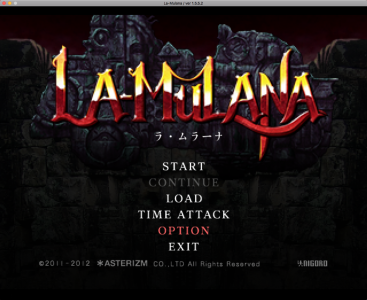 NIGORO actually didn't develop Mac / Linux version at all. We did outsource the porting works, so could you please directly report to Playism if you encounter glitches?
We would appreciate your help and hope you recommend LA-MULANA to Mac / Linux users as well.