Of course, we are going to exhibit in Tokyo Game Show 2016.
We have got a bigger booth that we can prepare 2 playable machines since LA-MULANA 2 is getting close to completion. We are planning that right side is for people who say "Let me try a little bit.", and left side is for people who say "Let me take time." Because some of our visitors are sticking our booth for long time or coming back again and again until they beat a boss.
Anyway, finally you can fight against a guardian on the latest playable machine. The guardian is really fresh, newly created one which "haven't adjust difficulty for many people" and I think "that would be no problem". Hope you enjoy it. First 15 players who beat the guardian, Fafnir, on public days can get a mini poster. But I think some mini posters would be remaining after all.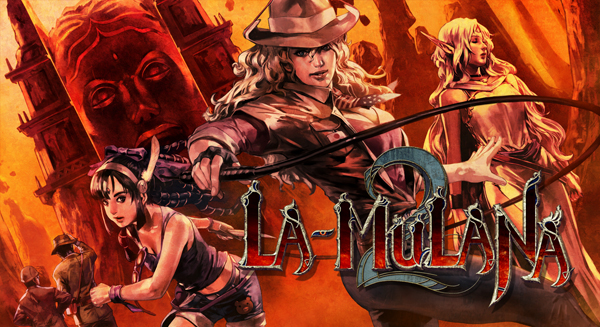 This is the mini poster. The illustration is the latest one that I actually requested long time before. The logo is brand-new. We have some stickers, too. We welcome your challenge to get this illustration at Indie Game Area in Tokyo Game Show. I, Naramura, will be staying at NIGORO booth all the time because everyone is crazy about VR.