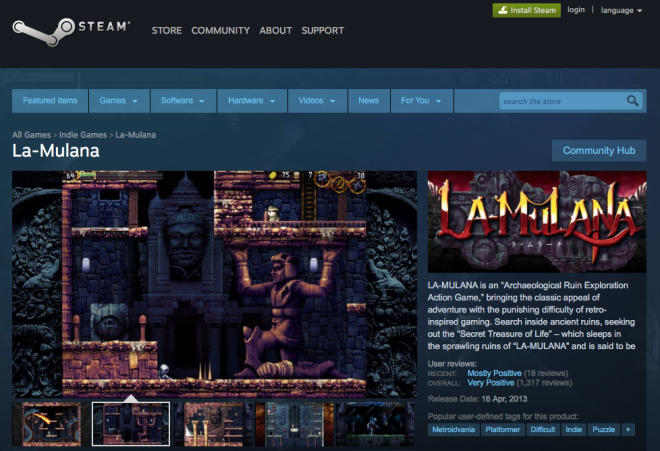 Today, we announce Mac OS version's LA-MULANA which was prepared for Humble Bundle sale is officially released on Steam.
To be honest, there was no plan to port into Mac OS, so we did outsource the development.
We understand the quality isn't perfect despite it took long time.
There might be some glitches compare to the windows version.
But we call it official version, because we don't have much time to refine it any more.
That is the reason why LA-MULANA2 is being made by Unity that is capable for multi-platforms.
NIGORO games will not give up Mac users from now on!
Can't you believe it?
I am a longtime Apple user since Power Macintosh 7500.