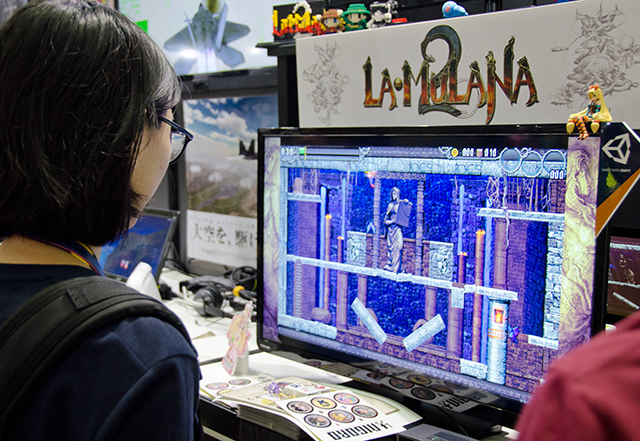 Tokyo Game Show 2015 is over last weekend. Thank you for coming to NIGORO Booth.
We are going to hold back public campaign until at least Japanese plum trees sprout. We have got to focus on making the game. La-Mulana 2 was announced at Tokyo Game Show 2013, after that we launched Kickstarter project. We have to reset our condition because we did bustle about events and basic development under Unity environment. It's gonna be okay if once we lay out a situation that we put things learned from your trial play into the middle of La-Mulana 2 and keep making data.
See you until next La-Mulana 2 update.