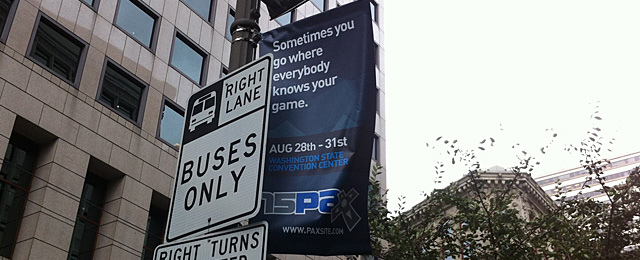 We joined PAX PRIME 2015 as a member of Indie Mega Booth.
In this year, we intend to focus on development and not to go out. But LA-MULANA 2 got through the screening, we decided to join PAX. It was a kind of an inspection tour for us since the game itself is still early stage of development.
Last year, we joined PAX EAST in Boston. We had an impression on PAX PRIME same as PAX EAST, like all visitors, exhibitors and floor staff just love games and went crazy.
We couldn't prepare promotion campaign stuff much, but we walked around the halls and tried to talk with more indie game creators. We played Awesomenauts, Chasn, Moon Hunters, Timespinner, Kingdom and so on.
We thank developers and creators from HACKNET、Viking Squad、Sometimes Always Monsters who dropped in our booth.
We have met @David from Rising Star Games at Nindie@Night that was luckliy held just beside the Hotel we stayed. We hope to meet him again.
We also thank YACHT CLUB GAMES which is famous for Shovel Knight. We met them at Nindie@Night by chance and got a lot of Shovel Knight goods at their booth.
We will turn up there again When LA-MULANA 2 completes.